Jehunion (JEHU) V2 Bearings
$24.00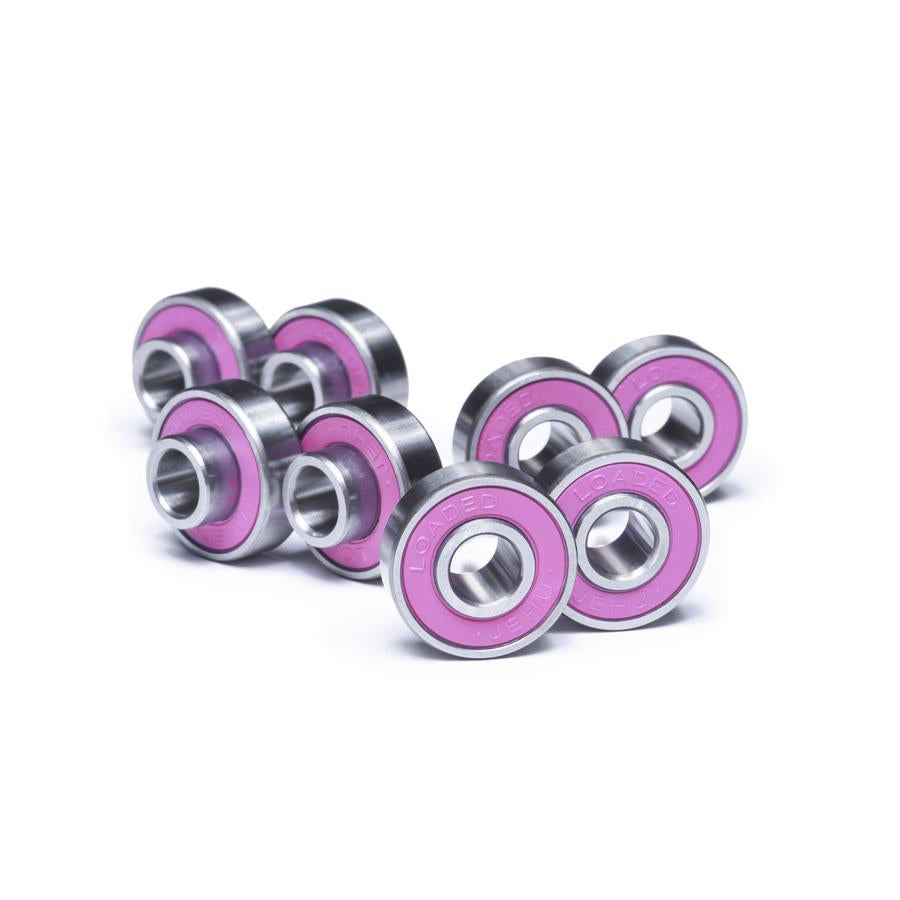 The new Loaded Jehunion Bearings (version 2 of our original Jehu bearings) feature extended inner raceways to eliminate the need for separate spacers and speed rings. Crank them all the way down and keep your setup tight.

Most importantly, they are now pink.
• Rubberized steel shields for durability and ease of maintenance
• Highest-grade chromium steel
• Interior step ring to maintain constant lubrication
• Developed and tested for the speed, durability, and the rigors of performance longboarding
• Bearings made in Taiwan using Japanese grease and lots of love
Compatibility:
Fully Compatible with Exway FLEX and X1 Pro Riot
Partially Compatible with Boosted Boards (Front Wheels Only)
Wow!
So smooth and fast. Best upgrade to my Boosted Mini X.