Backfire ZEALOT (S) ROMP Belts
$14.95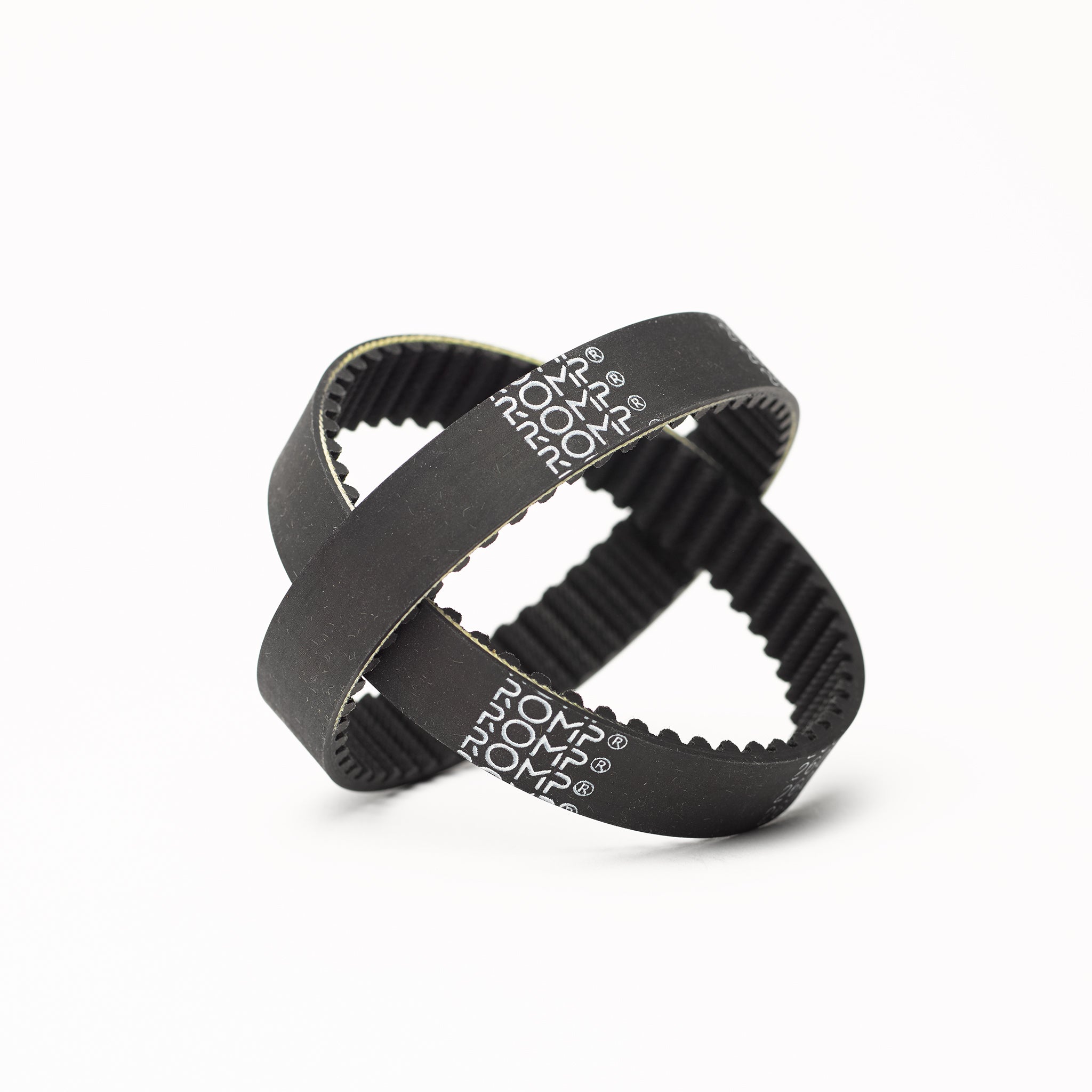 Curvilinear Tooth Profile Design: The tooth profile improves stress distribution and allows higher overall loading, resulting in reduced torque loss and increased power delivery to the wheels, ensuring fast starts and proper braking. 
Neoprene Body Construction with KEVLAR Reinforcement: The Neoprene body bonds the tensile members and provides protection against grime, grease, oil and moisture while the Kevlar Reinforcement provides superior tear strength and resistance to elongation. 
Tough Nylon Fabric Facing: The fabric facing covers the wearing surfaces of the belt, offering increased protection of tooth surfaces. 
Shear-Resistant Neoprene Teeth: The teeth are molded integrally with the Neoprene backing, providing increased body integrity.
100% Satisfaction Guaranteed Money Back: We are so confident in our product that we just want to get it in your hands! If you are not 100% satisfied with your purchase, simply return it within 14 days, no questions asked.
This product has been tested to be compatible with the Backfire Zealot and Zealot S.
Available Quantities:
2-Pack: Buy 2 Belts for $7.48 each

4-Pack: Buy 4 Belts for $6.74 each and Save 10%

8-Pack: Buy 8 Belts for $5.99 each and Save 20%

16-Pack: Buy 16 Belts for $5.37 each and Save 28%
Great Service
Ordered some belts for my sons board.....great communication about increased postage costs and delivered on time as requested....thank you
Backfire ZEALOT (S) ROMP Belts