Boosted Board NOVA (68T Pulley) ROMP Belts
$14.95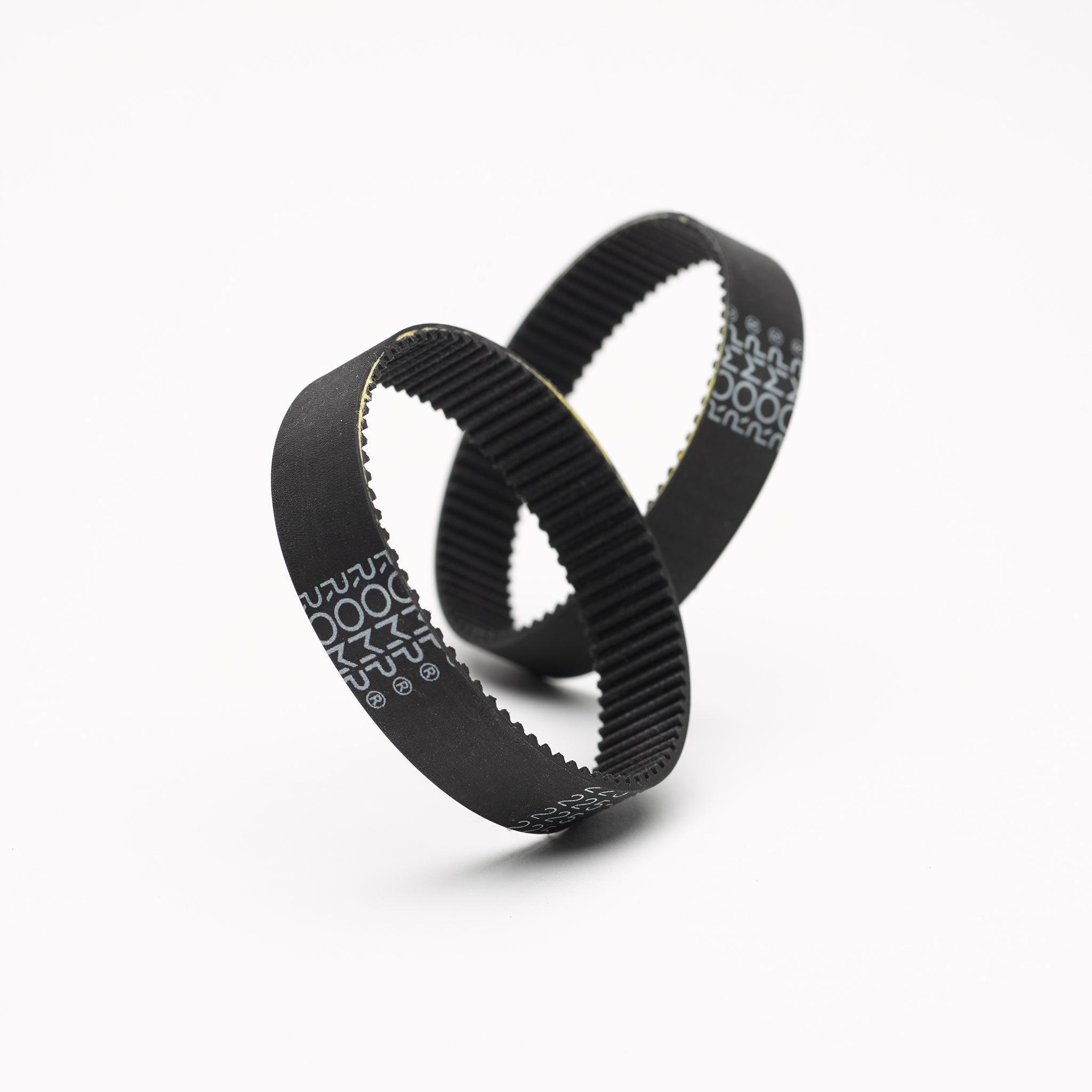 Curvilinear Tooth Profile Design: The tooth profile improves stress distribution and allows higher overall loading, resulting in reduced torque loss and increased power delivery to the wheels, ensuring fast starts and proper braking. 

Neoprene Body Construction with KEVLAR Reinforcement: The Neoprene body bonds the tensile members and provides protection against grime, grease, oil and moisture while the Kevlar Reinforcement provides superior tear strength and resistance to elongation. 
Tough Nylon Fabric Facing: The fabric facing covers the wearing surfaces of the belt, offering increased protection of tooth surfaces. 
Shear-Resistant Neoprene Teeth: The teeth are molded integrally with the Neoprene backing, providing increased body integrity.
100% Satisfaction Guaranteed Money Back: We are so confident in our product that we just want to get it in your hands! If you are not 100% satisfied with your purchase, simply return it within 14 days, no questions asked.
This product is designed to be compatible with Boosted Boards upgraded with NOVAs (68T Pulleys). Only Boosted Boards Version 2, Mini S, Mini X, Boosted Plus and Boosted Stealth are able to take this modification. It is NOT designed to work with Version 1 as there is a difference in the length requirement.
Available Quantities:
2-Pack: Buy 2 Belts for $7.48 each

4-Pack: Buy 4 Belts for $6.74 each and Save 10%

8-Pack: Buy 8 Belts for $5.99 each and Save 20%

16-Pack: Buy 16 Belts for $5.37 each and Save 28%
New and Improved Build Quality as of August 2019. READ ABOUT IT HERE

Upgrade
Romp belts are a definite upgrade from stock and these belts are a must have for NOVAs!
The best in class
I push these to the test and rip them more often than others as a heavier dude, I can say with confidence, these are the strongest.
They Fit
Well they fit the Novas but I do seem to be changing them more often than on the standard sized pulleys.
Very Nice!
Bought a few set as backup.