1Protect Fingerless Gloves
$35.00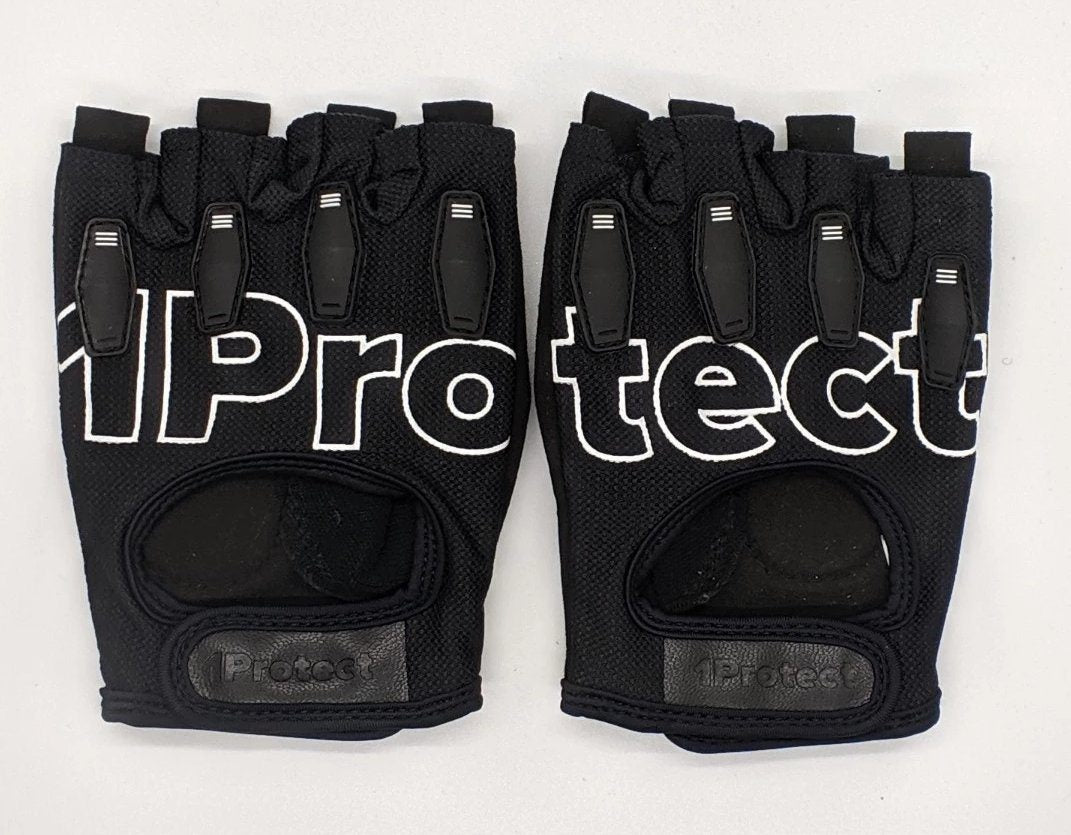 It only takes one gnarly fall to learn the hard lesson of riding gloveless. Get ahead of the game and grab yourself a set of protective fingerless gloves before you wreck your palms!

1Protect gloves are designed specifically for Esk8, OneWheel, and EUC riders. Esk8 riders will find these gloves especially convenient, as the gloves are design to allow easy handling of a remote while riding.
Product Highlights: 
Lightweight, comfortable fabric with mesh uppers, allows for max dexterity and  comfortable grip on remote
Removable Hard TPU (Plastic) Palm Pucks for palm protection (replacement Palm Pucks available for purchase)
Knuckle Protection
Pull tabs on all fingers for convenient removal
Sizing:
Use the chart above to estimate your size. If you measure towards the top of a range go for the next size up. For example, an 8" measurement would mean Medium would most likely be your best fit. 
DISCLAIMER: No glove can protect you from all types of crashes. 1Protect has tested our gloves in a variety of conditions and we strive to make the best possible glove for riders looking to reduce their chance of injury. 1Protect makes no guarantees of protecting you in the event of an accident. These gloves are not wrist guards or safety devices. They do not guarantee to protect the rider in any specific way. Skateboarding, Onewheeling, and all sports of any kind are dangerous. We highly recommend you always wear a helmet and take personal responsibility for your safety on each and every ride. 
Must have!
Best gloves ever! Very comfortable and they fit true to size.